Lancome Ladies Lunch at the Beverly Hills Hotel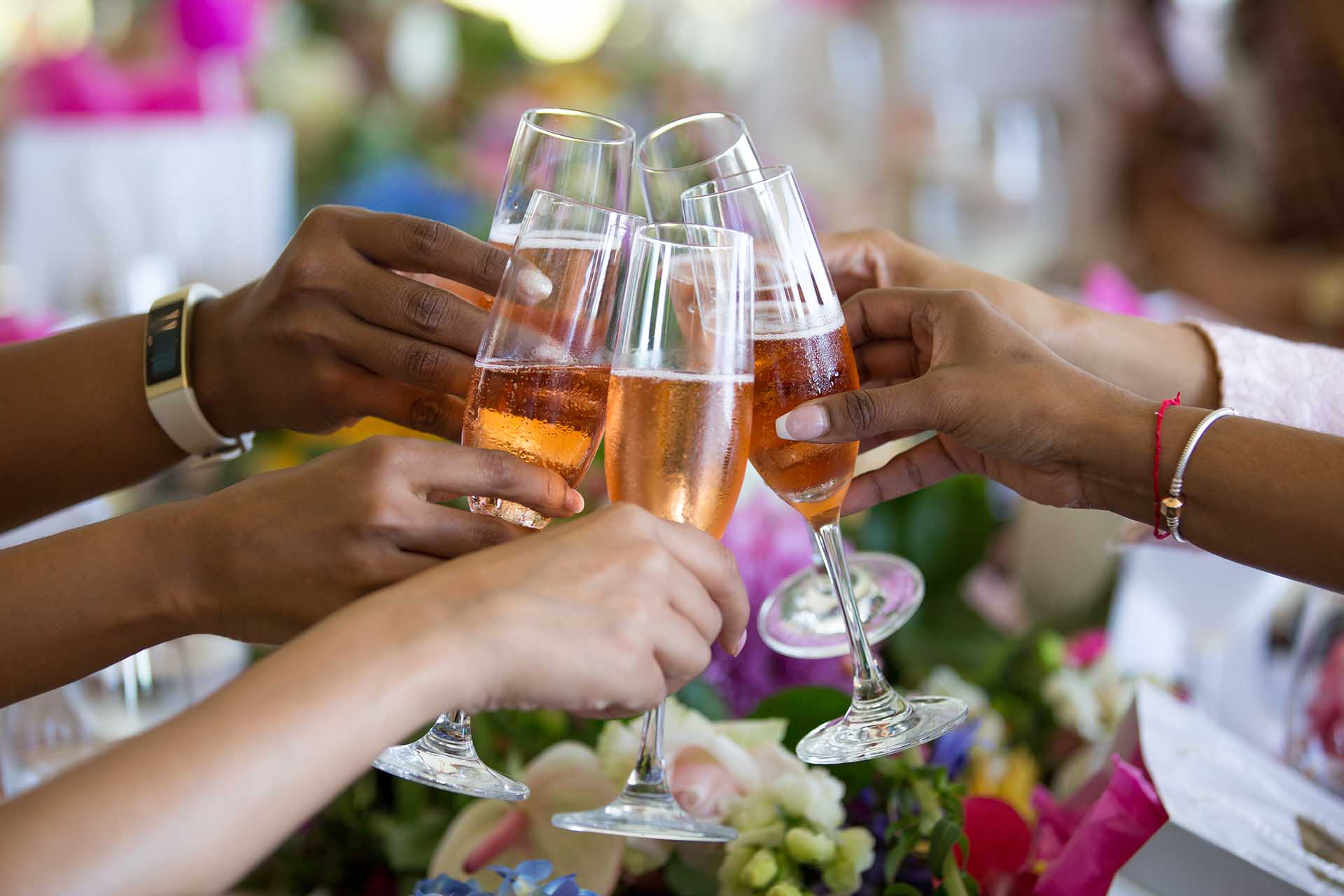 Corporate Event - Beverly Hills, Umhlanga
This year's Lancome Ladies Lunch at the Beverly Hills Hotel was such a treat!
Upon arrival, ladies were treated to a glass of bubbles (in true Beverly Hills fashion), Lancome fragrances and a makeup station to keep the ladies looking flawless.
I couldn't believe my eyes as I walked into Mosaic Terrace… The sheer amount of flowers and greenery that lay on the tables in front of me was astonishing! Cindy from Love Laugh would be doing a small workshop with the ladies, showing them how to create their own floral posie- hence the need for an enormous amount of flowers. While the ladies were listening to an inspiring talk by Yvonne Troskie, I captured the setup and decor of each flower-filled table. Again, Lorna had me up on a ladder (see previous Armani Ladies Lunch blog on this) to capture some aerial views of the decor- I can't complain though as this was a great idea that allowed me capture the overall venue encompassing the decor, each table setup and the iconic Beverly Hills ocean backdrop all in one image. The ladies then came through for their 3 course meal which I could see was relished by all. The excitement was at a maximum when Cindy told the ladies that the beautiful flowers they had been admiring were about to be used in their very own posies and later taken home. What a treat indeed! I do not think I have ever seen that amount of flowers get picked up in such a short amount of time. The ladies loved creating their posies and helping their friends choose which flowers would look best. By the end of the event, not one flower remained on a table and every lady walked out of the hotel with a beautiful big smile on their face and a gorgeous floral arrangement.