Surprise Engagement at the Beverly Hills Hotel in Umhlanga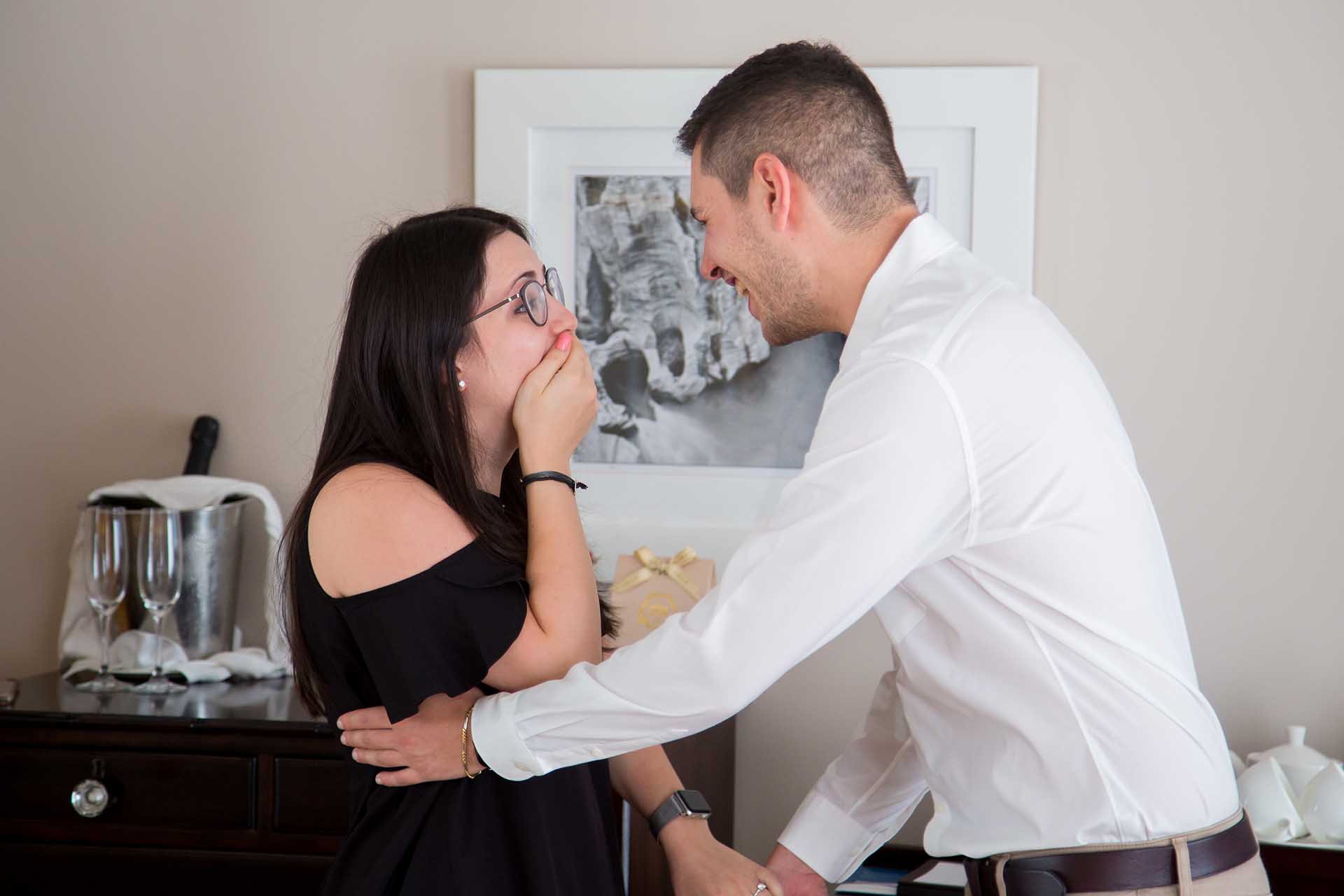 The air was filled with a huge amount of excitement and a fair bit of nerves as Kyle waited patiently for Chantal to arrive.
The scene was set, Kyle had just flown down from Jo'berg and Chantal was about to board her flight. She was under the impression that she was attending a business meeting at the luxurious Beverly Hills Hotel in Umhlanga. Little did she know what awaited her…
I had been looking forward to this photoshoot for days! I'd planned exactly where I would stand and hide, where Chantal would walk through the door, how Kyle should be waiting, making sure I was in position to capture his reflection in the mirror and finally their creative shoot on the lawn and down on the beach. All I needed was Kyle, Chantal and a ring… Arriving at the Beverly Hills Hotel before Chantal's flight landed from Jo'berg, Kyle and I sat talking over a glass of juice for me, and an espresso for Kyle- he needed something strong to calm his nerves (although I don't think it really helped!). When the cabana was ready, we made our way through to set up the room. Marc and his team at the hotel did a sterling job of making the room look really romantic and totally "engagement appropriate". Kyle and I ran through the process a few times and then we were ready. Well I was ready, Kyle went over his speech a million times to make sure the right words came out of his mouth when Chantal arrived. Needless to say they didn't… As Chantal walked through the door, Kyle dropped to one knee and the choice of words that came out were "Chanti, my most beautiful, special love… I've forgotten all of it, but I love you, will you marry me?" followed by a little nervous laugh. After a good half a minute of Chantal not believing her eyes, she said YES, "Obviously yes!" to be exact! Once she realised I was there, she rushed off to the restroom to touch up her makeup and put a pretty summer dress on before we did their creative session. We spent a bit of time shooting in their beautiful room and balcony before making our way out onto the lawn and then down to the beach. From there, I left the the two love birds to enjoy their very special moment that through images will last a lifetime! Kyle and Chantal, I wish you happy and easy wedding planning over the next few months, enjoy this fun time!