No41 Dennes Point, Bruny Island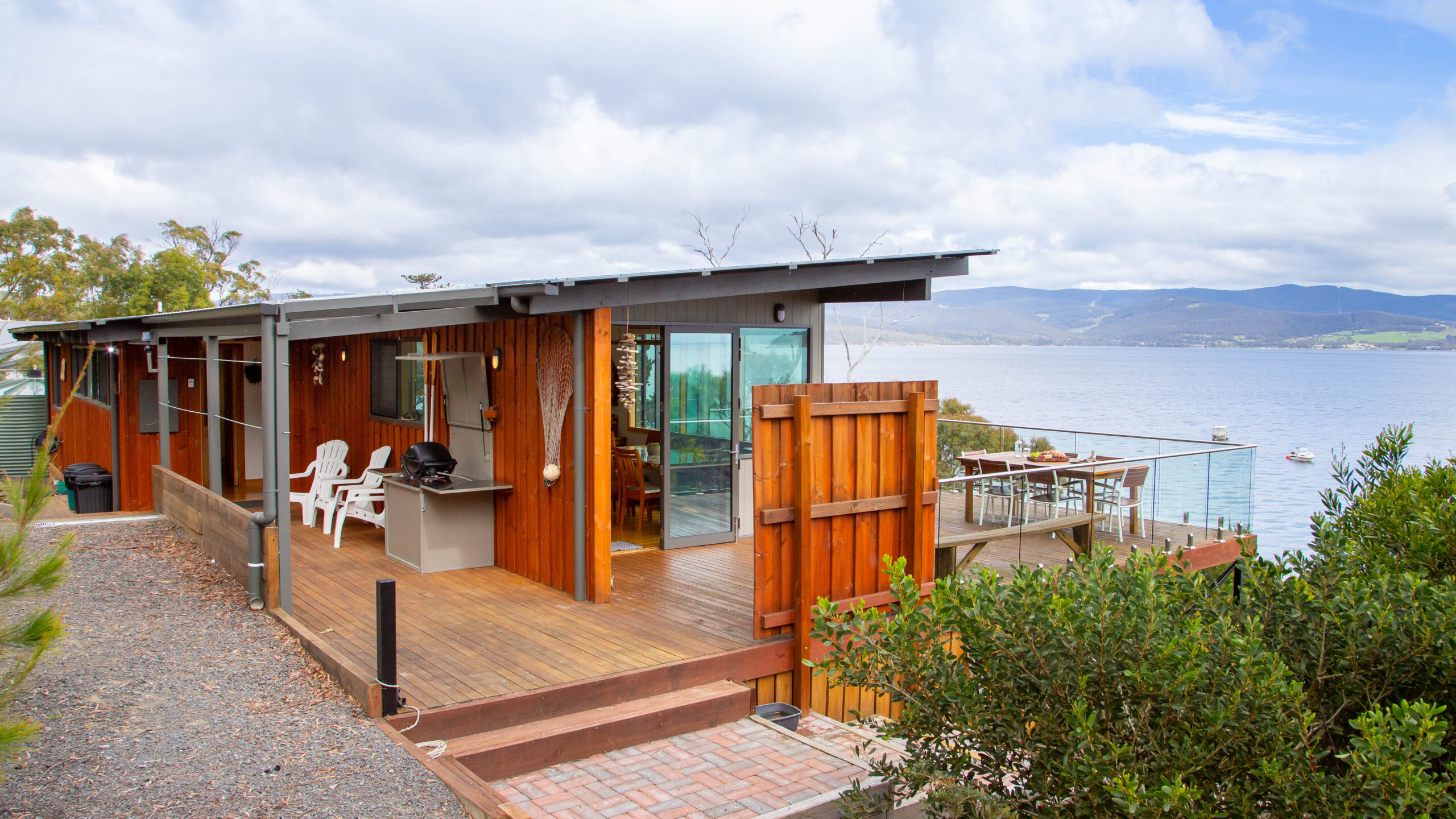 Holiday Home - Bruny Island - Tasmania
This magnificent holiday home is nestled in the trees above Nebraska Beach, Dennes Point, giving uninterrupted views of the D'entrecasteux Channel.
I loved photographing Frank and Janet's holiday home on the northern point of Bruny Island in October. The view from this property is just spectacular! The glass frontage and balcony allows a complete 180 degree view towards  Coningham in the south and Tinderbox in the north. To really show off the property, we needed a morning of sunshine and pretty clear skies. That day though (typically), the sun would pop out for a few minutes and then disappear for another 20… I had to be pretty "strategic" about which shot to do and when, to make the best of the weather and changing light conditions. The majority of these images were captured as 3 shot HDR and merged together in post processing. I've found this technique to be invaluable, especially when wanting to display a beautiful view through a window. We ended off the shoot by hopping aboard Frank's boat to capture the property from the water. We've already booked our weekend away at No41 Dennes Point, and I can't wait to put my feet up and enjoy the tranquility this lovely home offers.
Click here to book your getaway to No41 Dennes Point, Bruny Island. Enjoy!