Engagement Shoot in Port Edward with Daniella and Cade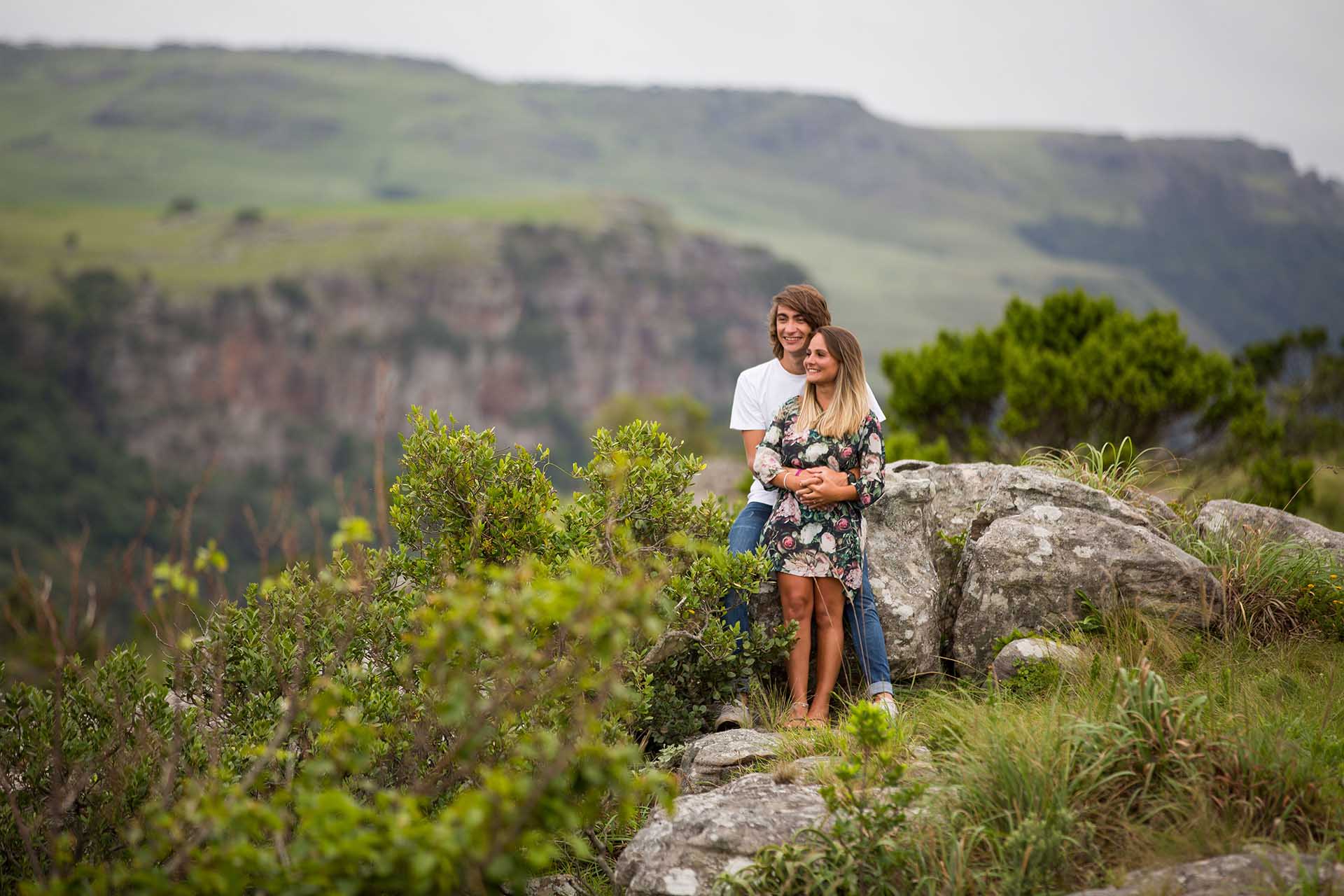 engagement - Umtamvuna, port edward
When Daniella contacted me about her engagement photoshoot, there was instant excitement, from both her and myself.
We have known each other since high school and I felt honored that she wanted me to capture all the happiness an engagement brings.
We looked at the weather forecast and decided on the best day of the week, which happened to be the following day. Daniella had sent me a few example photos of the kind of backdrop they would like and I knew instantly where we should go.
The next day we met at Clearwaters in Port Edward and after a short reunion, we made our way towards the gorge.  Clearwaters is such a beautiful location, as there are so many different backdrops to choose from, from the cascading cliffs, to the grassy field, wooden walkway, macadamia plantation and forest area. We were sure to make use of them all!
The weather didn't quite play the game, as the perfect orange sunset I had in mind, hid behind heavy, dark rain clouds… While we were out shooting on the very edge of the gorge, we could see the rain coming over the Transkei and heading straight for us. We wrapped up that "backdrop" and quickly made our way into the macadamia trees and forest area where there was much more cover.
Together, we captured some beautiful moments that I am sure will be treasured forever!