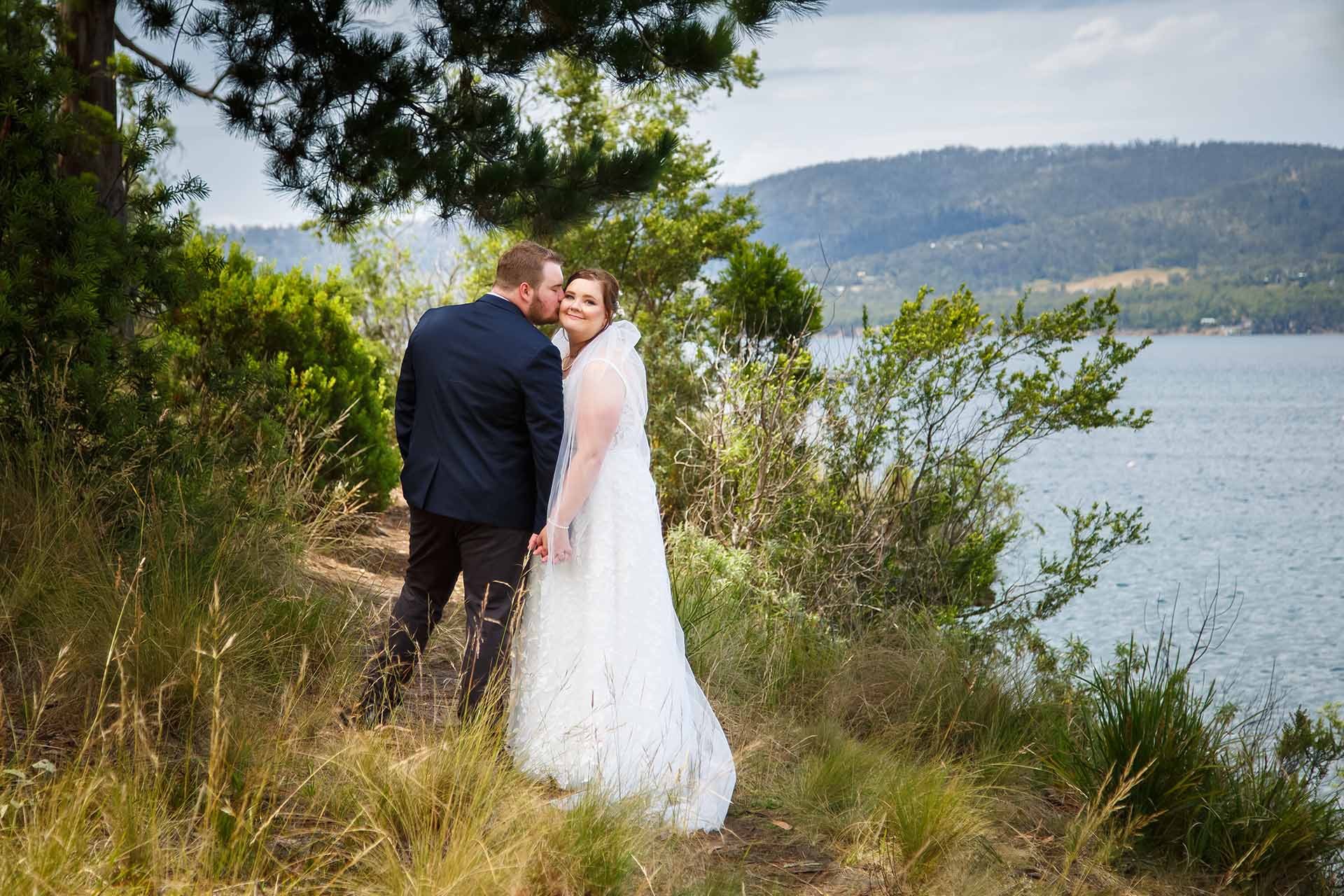 Southern Tasmania Wedding
This wedding celebration had been a long time coming!
As many stories seem to start during this time:
Due to COVID realities pushing the wedding date (and Liam being on crutches at the time), an elopement was called for. A "mini" wedding months prior preceded the "actual" wedding ceremony pictured below. This beautiful ceremony was held at an intimate chapel in Margate where close friends and family joined together to be part of this special day, finally happening. After many congratulations and family photos, we headed out into the unfamiliar blazing heat of a Tassie summer day. We captured their fun creative session at Snug and Conningham beaches, while trying to dodge the many beach goers making the most of the stunning weather. It was a wonderful day filled with so much love and laughter! I wish you both everything of the best in this exciting chapter of your lives together!