Family Photoshoot at Durban Botanical Gardens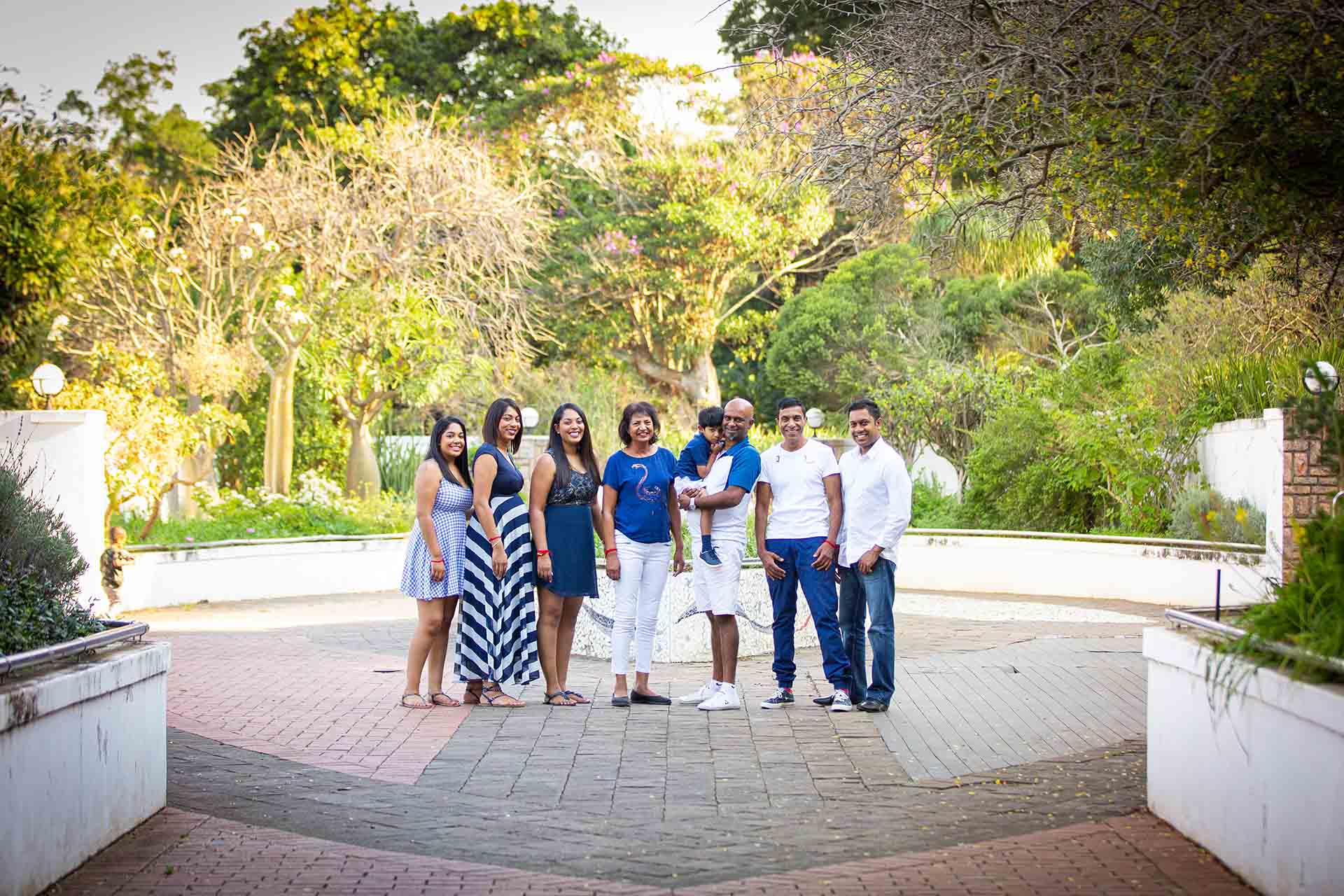 Family Photoshoot - Durban Botanical Gardens
This was a much anticipated photoshoot- Shalona entered a competition I ran a few months ago and won a 1 hour photoshoot with me.
Since Shalona won the competition, she has been trying to find a day that suits her, all of her family members and myself. Everyone was available this past weekend, so we scheduled the day and decided on a venue. The Durban Botanical Gardens lends itself perfectly for a family photoshoot, as there is a lot of space to run around and make use of.
The gardens were pretty busy for a late weekend afternoon, so I abandoned my initial plan and we decided to walk up higher into the gardens where there would be fewer people. The backdrop greenery was lit beautifully as the sun set, casting a soft orange glow. We found a few quieter areas where we could capture some fun, candid shots, which always ease the session.
I had a fun afternoon with this family and am so excited to share these special images with you.